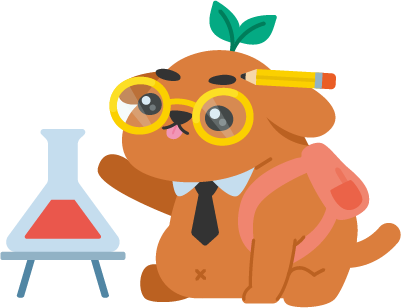 New To Additional Lessons?
Here's What You Can Expect.
Q1) What is an additional lesson?
An additional lesson is an extra lesson offered to students whose weekly classes are affected by certain public holidays, which is done in an alternate class during the same academic week.
As this lesson was not included during the initial term billing and is an optional arrangement, the lesson will be considered an additional lesson.
Q2) Must my child attend the additional lesson if his/her class is affected by a public holiday?
Affected students are highly encouraged to attend an additional lesson to keep pace with the lesson progression.
As many families will be visiting their friends & family during festive and/or have busy schedules, the Centre understands that it may be challenging for parents to find time for their child to attend a lesson during the affected week.
As such, there is a flexibility of not attending the affected week's lesson if your child is unable to attend any of the available timeslots.
Q3) How are additional lessons arranged?
Additional lessons can be attended either in:
Make-up lesson slots of the other weekly classes in the same academic week OR
Additional classes opened in the same academic week (if there're many classes affected by the Public Holiday)*
*On some occasions, the Centre may also decide to conduct these additional classes during the affected public holiday at the same timeslot.
However, please note that seat reservation is open to all affected students. Priority will not be given to students who were used to attending their classes at their prevailing timeslots, even though the timeslot of the additional classes may coincide with their original class' timeslot.
Similar to make-up lessons, seats are reserved on a first-come-first-served basis.
4) Why is the additional lesson chargeable?
The dates for public holidays when the weekly classes are not being conducted have not been billed in the term fees.
As such, if you choose to arrange for your child to attend an additional lesson during that academic week, this lesson will be chargeable at a one (1) lesson fee.
2023 P5 Grade Accelerator Programme: S$90/additional lesson
2023 S1 & S2 Grade Accelerator Programme: S$100/additional lesson
The Centre does this to remain fair to students from other classes that are unaffected by the public holiday and were billed for lessons attended in the same academic week.
Here's A Scenario:
Andy is attending a Primary 6 class on Tuesday from 5PM to 7PM, while Cheryl is attending a Primary 6 class on Saturday from 3PM to 5PM.
For Term 1 2021, Andy's class is not affected by any public holiday, while Cheryl's class is affected by Chinese New Year, a public holiday on 13th February 2021.
Andy's Fee Schedule
Jan 2021: 5/1, 12/1, 19/1, 26/1 (4 lessons)
Feb 2021: 2/2, 9/2, 16/2, 23/2 (4 lessons)
Mar 2021: 2/3, 9/3, 16/3, 23/3, 30/3 (5 lessons)
Total Lessons Billed: 13 lessons
Cheryl's Fee Schedule
Jan 2021: 2/1, 9/1, 16/1, 23/1, 30/1 (5 lessons)
Feb 2021: 6/2, 20/2, 27/2 (3 lessons) *13/2 is not billed because of Chinese New Year
Mar 2021: 6/3, 13/3, 20/3, 27/3 (4 lessons)
Total Lessons Billed: 12 lessons
Takeaways:
In this above scenario, if we were to waive the additional lesson fee for Cheryl, it will not be fair to Andy (and other students) who paid for the lesson in the same academic week.
The billing model is designed to be transparent for our community: You only pay for lessons that you're scheduled to attend.
Q5) Why is the lesson coverage not included in for the curriculum for affected students without arranging & paying for an additional lesson?
We utilise an accelerated curriculum for our weekly classes to allow for our students to have ample time for revision prior to their final examination. As such, we're unable to cancel all classes during the weeks of Public Holidays to avoid disrupting every student's learning progression.
We understand that our practice towards this situation might not be the norm and that other centres might adopt different approaches, such as billing every student for every academic week and informing parents to schedule for a make-up lesson on a different day, regardless of their availability to attend.
Over the years, we've gathered feedback from parents of our students and decided that instead of making parents pay for the lesson that the student might or might not be able to attend, we'll offer it as an optional lesson while sharing more about the curriculum that would be covered.
By doing so, parents and students will be able to make an informed decision with regards to attending the lesson after taking the curriculum and/or available lessons into consideration. 
Of course, we understand that we might not be able to cater to the needs of every students. For students who are unable or choose not to attend the lesson, we will be providing the materials at no additional charge (as we do not bill for that date) in advance, in order for students to review the materials and bring up any questions for clarification in the following lesson.
Q6) How is the additional lesson fee billed?
The Customer Care team will inform you of the fee payable & deadline when the additional lesson is confirmed.
Please note that fee payment is required to be completed by the deadline. The seat will be released if payment is not completed by the given deadline.